CiteScore Tracker: Keep current with how a title's CiteScore is building each month
While a metric like CiteScore provides a consistent way to track performance annually, CiteScore Tracker also shows how the current year's CiteScore builds up each month — additional information that may be helpful when making decisions.
How it works: CiteScore Tracker is calculated in the same way as CiteScore, but for the current year, rather than previous, complete years. The numerator (citation count) of the current year's metric builds up every month as additional citations are received, so that the construction is consistent with the construction of the complete year CiteScore. Once the new annual CiteScore value is fixed, then the CiteScore Tracker for the next year begins and is displayed on Scopus.com. For examples, once CiteScore 2016 is fixed the CiteScore Tracker 2017 will also be initiated and available on Scopus.
Where to find it:
Go to the Journal Metrics page: https://journalmetrics.scopus.com/
Find the title you want to analyze
Click on the title to open its Source details page on Scopus.com
On this page you will find the title's CiteScore, SJR and SNIP values for the latest annual calculation, along with further information and insights about the title's current annual CiteScore value and rank.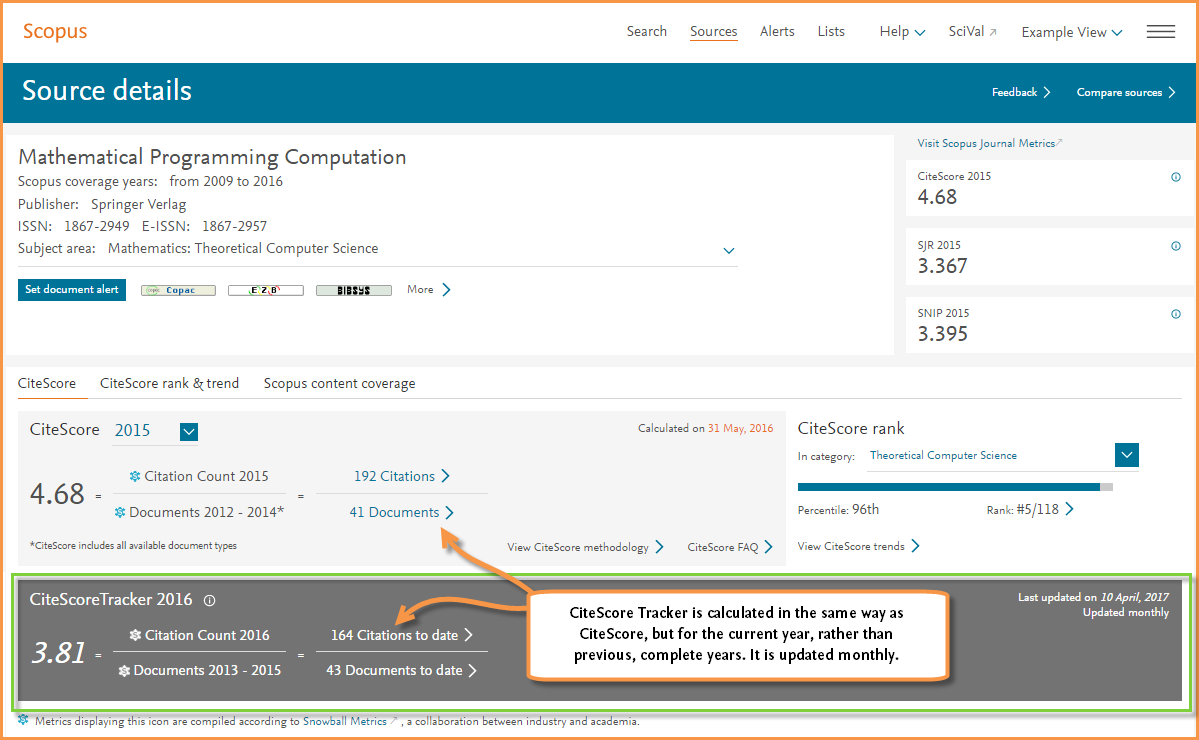 Description:

You can find CiteScore Tracker on the Source details page for a serial title
Scroll down further on the Source details page to find the CiteScore Tracker
Here you will find the current value and when it was last updated
You can also click on both the current citations and documents used in the calculation to further analyze the data being used from Scopus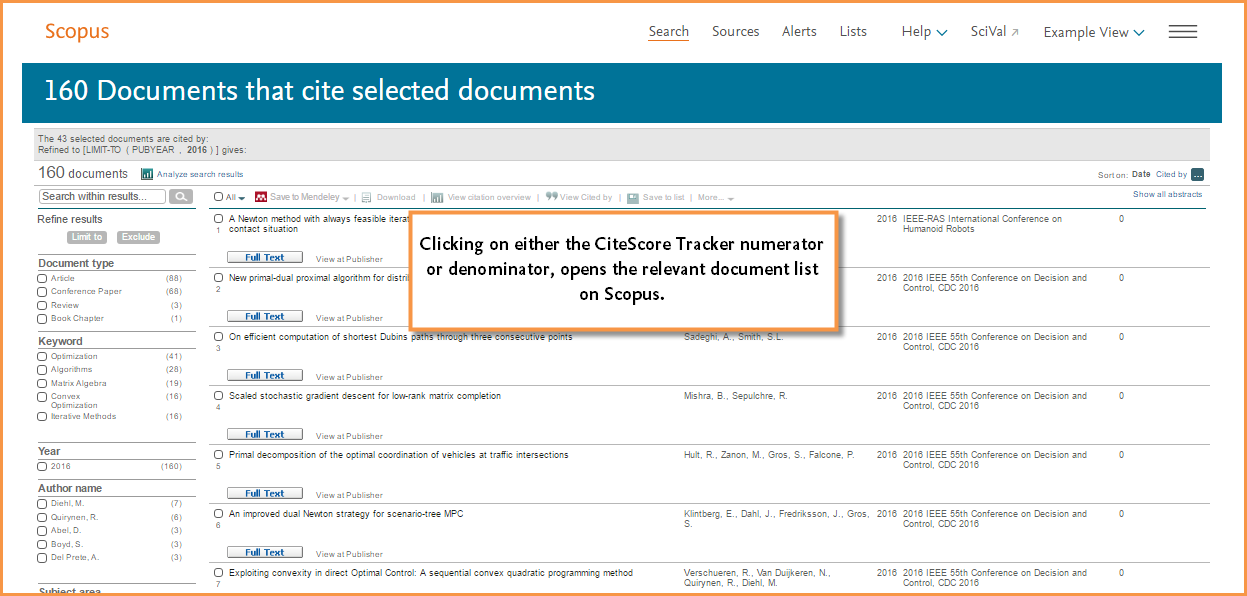 Description:

This image shows an example of the data set for the citations used in the Citation Tracker calculation. Note: It opens in the Scopus search results page.